Hawkeyes offer versatile Tampa DB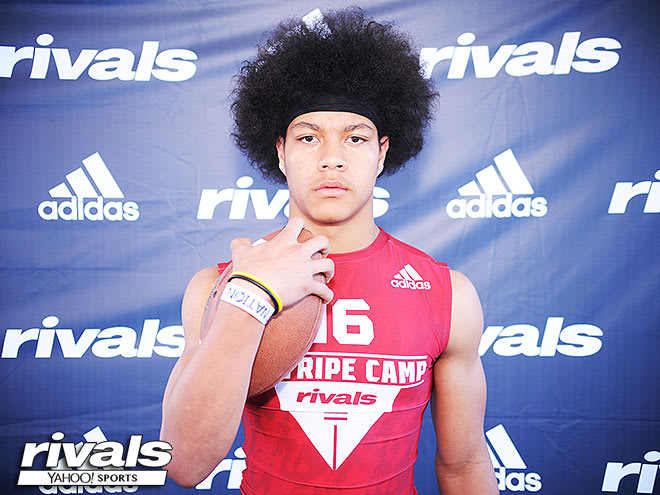 With the ability to play cornerback or safety in college, Tampa native Dane Belton is an intriguing prospect in the Class of 2019. The 6-foot-1, 183-pound Belton currently holds more than two dozen scholarship offers with the latest coming from the Iowa Hawkeyes this week.
"I was excited about the Iowa offer because of the success of their defense," said Belton. "With the way that they've been putting DBs in the league, I know they know how to develop players."
Belton, who had 56 tackles and four interceptions for Tampa Jesuit last season, received the news from Iowa lead recruiter Derrick Foster and defensive coordinator Phil Parker this week.
"I talked to Coach Parker and Coach Foster," Belton said. "They said they loved my versatility, size, and physicality. They love that I can play all the DB positions. Coach Parker said he really values a DB that can do that."
It is a strength that Belton continues to work on as he prepares for his senior season and eventually a chance to play at the college level.
"I'm comfortable at both," said Belton. "At my school, and even when I train, I make sure I work both so whichever one I play I'm comfortable."
The next step in Iowa's recruitment will be to get the three-star prospect on campus, which could happen as early as next month.
"We've discussed visits and possible dates," Belton said. "They said any weekend is good, but June 23rd would be great. But we're still talking about which date I'll be able get up there."
Currently, Belton's first official visit is set for Pittsburgh on June 15th.
A three-star prospect, Belton holds scholarship offers from Iowa, Pittsburgh, Louisville, Georgia Tech, Indiana, Maryland, Minnesota, Missouri, Rutgers, Vanderbilt, West Virginia, Cincinnati, and South Florida, among others.
See highlights from Belton's junior year in the video below.