Nixon headed to Iowa Western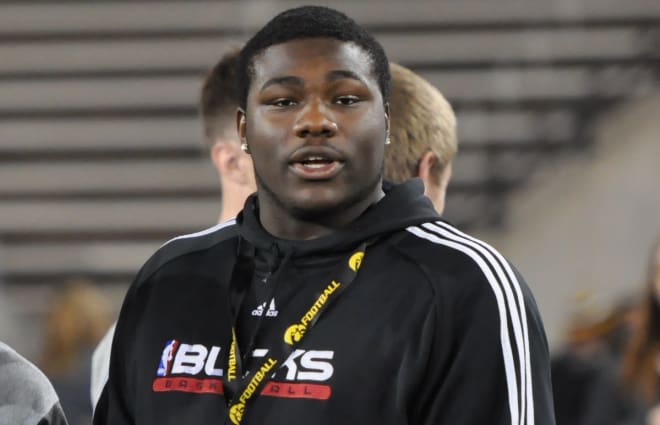 Defensive lineman Daviyon Nixon, who signed with Iowa in February, is headed to junior college this year instead. The 6-foot-4, 285-pound Nixon will be enrolling at Iowa Western Community College in Council Bluffs where he will play for the Reivers.
"He is reporting here for summer school," Iowa Western head coach Scott Strohmeier told HawkeyeReport.com on Friday. "We got final word. He should be here Sunday."
If all goes well at Iowa Western, Nixon will be able to transfer from there to a Division I program in 2019.