Roberts commits to Iowa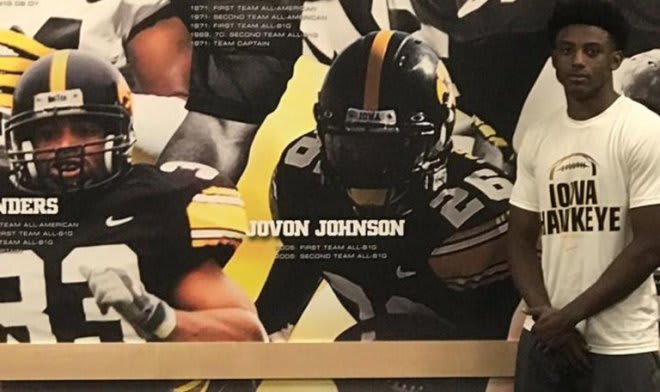 Once Erie Cathedral Prep cornerback Terry Roberts landed an offer from Iowa on Saturday, it did not take long for him to make a decision. After returning home, the 5-foot-10, 169-pound Roberts announced this morning that he will be following in the footsteps of his mentor, Jovon Johnson, and playing college football for the Hawkeyes.
"Being home and announcing my commitment to Iowa with my family is a huge honor," said Roberts. "It feels great."
Roberts has been working with Jovon Johnson, who is also from Erie and played at Iowa from 2002-2005, ever since he was a little kid. Growing up, he heard lots of good things about the Hawkeyes, which he experienced for himself on his visit this past weekend.
"They have the best coaching staff in the nation," Roberts said. "They make you feel at home and that was special to me. Then once you get on the field, it's all business. It's a great program and a winning team."
Roberts, who also had an offer from Duquesne, is the seventh commitment for the Hawkeyes in the Class of 2018.
See highlights from Roberts' junior year at Erie Cathedral Prep in the video below.