Miller earns MVP honors in California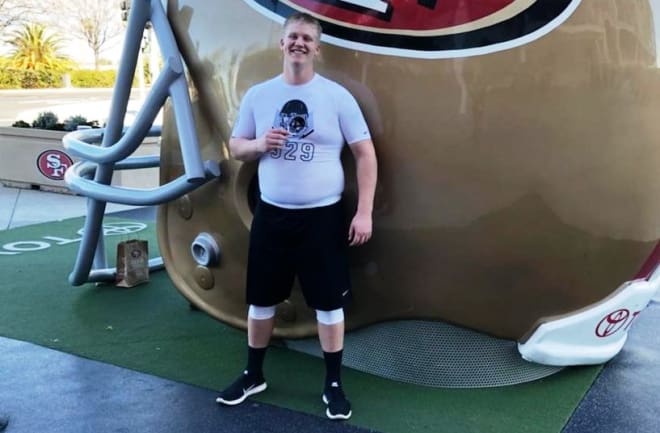 Iowa offensive line commit Ezra Miller traveled out west this weekend to take part in Nike Football's Opening Regional in San Francisco. The 6-foot-7, 310-pound Miller felt it was a great opportunity to face some other Division I prospects and improve his skills.
"It was awesome," said Miller. "It's a higher level of competition, which is always good for me, and there were a lot of good coaching points, which I will definitely take home to work on."
As Miller progressed through the one-one-ones, he made it all the way to the finals and ended up earning honors at the offensive line position.
"I just always tried to absolutely dominate the kid across from me," Miller said. "I really only lost one rep the whole time."
The Class of 2019 prospect from Holstein, IA, was quick to credit his coaches at The Opening - Bob Connelly, Jonathan Himebauch, and Duke Mannweather - for his success.
"I think I was very coachable," Miller said. "I talked to the coaches a bunch and they had a lot of good points, and I worked on and utilized those points."
Up next for Miller, a longtime Iowa commit, will be the Under Armour Camp in Chicago on May 6 followed by the Rivals Camp in Chicago on May 20.