A trip down memory lane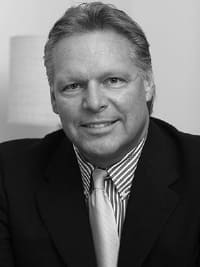 Bob Commings was a confident man. After two straight seasons of 3-8, Coach Commings was speaking like a man who had turned the corner. During the off-season, he broke down the problem as he saw it.
"Every coach at Iowa in the last 15 years had the same problem. It's a problem of numbers and reserves," said Commings. "Either a coach has had a good offensive team and not much defense, or a good defensive team, but an offensive unit that couldn't move the ball."
Commings believed that Iowa had turned that corner in 1975. He believed that his defense was stout and that his offense was coming around. But, how would the offense replace a pair of All-American linemen in Joe Devlin and Rod Walters, both of whom graduated in 1975?
The opening game, a 24-6 loss at Illinois, seemed to contradict Commings' confidence. Would the home opener against Syracuse bring about a better result? Would Iowa gain revenge on the Orangemen for a 10-7 loss in 1975?
There were lineup changes aplenty for the Hawks.
Dave Schick was hobbled with a sore hamstring and would be replaced by Ernie Sheeler.
Center Jim Hilgenberg was nursing a sprained ankle. Mike Mayer was moved over from guard to center and linebacker Tim Gutshall filled in as long snapper.
Not all the moves were negative ones. Sophomore fullback Jon Lazar was coming back from major leg surgery in the off-season and was prepared to start in place of Nate Winston. Tom Rusk was moved into the middle linebacking slot ahead of Mike Jackson.
Saturday's game brought sunny skies and 54,129 hopeful Hawkeye fans. Both teams traded early field goals before Ernie Sheeler took a pitch from Butch Caldwell, turned the corner and sped 53 yards to pay dirt.
Sheeler's day was just beginning as he added a two-yard plunge in the second quarter. He would end the day with 139 yards on 16 carries.
With Iowa leading 17-3 at the start of the half, Syracuse hoped to reverse its poor fortune. The Iowa defense had held the Orange to only five first downs in the first two quarters. Syracuse appeared to be on the right track with a first down in the first drive of the half, but that would be the last first down the Orangemen would earn.
Jon Lazar would find the end zone with an 11-yard run in the third. Lazar's debut as a Hawkeye was successful, as he toted the pigskin for 63 yards on 12 carries. And Tommy Renn would add a four-yard burst to give Iowa a 31-3 lead going into the fourth quarter.
The Iowa express showed no sign of slowing in the fourth period as Renn added his second touchdown, this time from 12 yards out, and Nick Quartaro ended the scoring with a 48-yard boot.
The sun drenched Iowa fans returned home happy while the Hawkeyes began to prepare for Happy Valley.
This edition of Memory Lane is an expanded version as Hawkeye great Jon Lazar is sharing some of his memories of his first start as a Hawkeye. Jon's comments are below. Thanks to Jon for sharing with Hawkeye fans.
"The Syracuse game was my first start at fullback. I did not start the first game against the Illini because I had just come off a major surgery where I almost lost my leg in spring ball. I rehabbed all summer and was really ready to play by the 2nd game of the year."
"The first game against Illinois, we were just a little shaky and unsure of ourselves as a team. We knew that we could play better than that, and worked hard the week before Syracuse to put the new changes into effect."
"We came out and really took it to the Orangeman. The year before we had lost at Syracuse when a stop in the end zone was called a touchdown. We were determined to put a beat down on that team for the previous year. We also had a lot of new faces and we felt we were a better team. We showed that confidence. I remember the turf was really hot that day and I remember my feet were literally burning as I was ready for each play. It was a beautiful day at Kinnick. Syracuse was getting knocked down all over the turf and really didn't know what hit them. They had no solution for us on either side of the ball."
"The Hawk defense was a physical group and we took pride in playing physical on both sides of the ball. I know that each game there was a hit that took an opposing players helmet off his head. Tom Rusk was our middle linebacker with Dean Moore and Leven Weiss. Both were real ball hawks and really flew to the ball. They all hit like a ton of bricks and most players who played against would certainly agree. The D was headed by Larry Coyer who was an excellent coach and very intense. Our D ranked high in the Big Ten that year."
"Playing at Iowa was certainly a thrill. The change from high cchool football to playing in the Big Ten certainly made you grow up fast. I remember some of the seniors use to call me 'High and Mighty' because I ran too straight up. I found out fast that I had to change that name to 'Low and Bold' or I was going to get my head knocked off. I did get several stitches, separated shoulders, etc. my freshman year because there was such a difference physically. I soon turned the tide by spending hours in the weight room and trying to understand how my game had to change."
"No matter if you were a player at Iowa or a loyal fan, there is never a fall Saturday afternoon where we don't glance at the TV to see how our Hawkeyes fared. The one thing about being a Hawkeye fan or former player is that habit will never change. We will always live for fall and Hawkeye Football."
SE - Jim McNulty 6-0, 189, Bill Schultz 5-10, 178/Mike Brady 5-9, 174
LT - Barry Tomasetti 6-3, 243, Demetrius Tyson 6-3, 242
LG - Gary Evans 6-3, 252, Gene Holtorf 6-2, 220
C - Mark Callaghan 5-11, 241, Rich Cunningham 5-11, 223
RG - Bruce Davis 6-1, 233, Rich Cunningham 5-11, 233
RT - Steve Wojan 6-5, 262, Sam Palladino 6-1, 234
TE - Tom Grine 5-11, 225, Jim Swift 6-4, 221
QB - Butch Caldwell 6-0, 202, Tom McLaughlin 6-0, 220
WB - Dennis Mosley 5-9, 175, Jesse Cook 5-11, 169
FB - Jon Lazar 6-1, 204, Nate Winston 5-9, 200
TB - Dave Schick 5-11, 196, Ernie Sheeler 5-11, 185
PK - Nick Quartaro 6-0, 222
LE - Nate Washington 6-5, 241, Steve Wagner 6-3, 226
LT - Joe Hufford 6-1, 231, Dan Schultz 6-2, 259
RT - Rick Marsh 6-3, 241, Joe Willis 6-3, 265
RE - Doug Benschoter 6-2, 256, Steve Vazquez 6-0, 223
LB - Kerry Feuerbach 5-11, 229, Leven Weiss 6-2, 211
MLB - Tom Rusk 6-2, 223, Michael Jackson 5-11, 209
LB - Dean Moore 6-0, 209, Tim Gutshall 5-11, 204
CB - Roger Stech 5-11, 189, Rod Sears 5-10, 189
SS - Chuck Danzy 5-11, 189
FS - Dave Becker 6-2, 190, Cedric Shaw 5-10, 188
CB - Jim Caldwell 5-11, 187, Chuck Sodergren 6-1, 195
Punter - Dan Matter 5-11, 250