Sign up today & get $99 in team gear!
For a limited time, new annual subscribers - or monthly subscribers who upgrade to annual - will receive a $99 gift card to the Rivals Fan Shop. The cost of an annual subscription is $99.95.
Please ensure your email address is valid -- Rivals needs it to contact you with your gift card. The promo code 99Cyber must be entered in order to take advantage of the offer.
*****
New to HawkeyeReport.com? Start here:
https://iowa.rivals.com/99Cyber
*****
Already have a HawkeyeReport.com account? Sign up here:
https://iowa.rivals.com/subscriptions/new?promo_code=99Cyber
*****
Current HawkeyeReport.com monthly subscribers who want to upgrade to annual:
- Go this link: https://iowa.rivals.com/users/subscriptions
- Verify your password
- Click on the 'subscriptions' tab
- See the team site subscription module and click 'upgrade'
- Verify billing information
- Enter promo code: 99Cyber (see below image)
- Click 'Check Now' on promo code to verify correct input
- Click 'Upgrade to Annual' button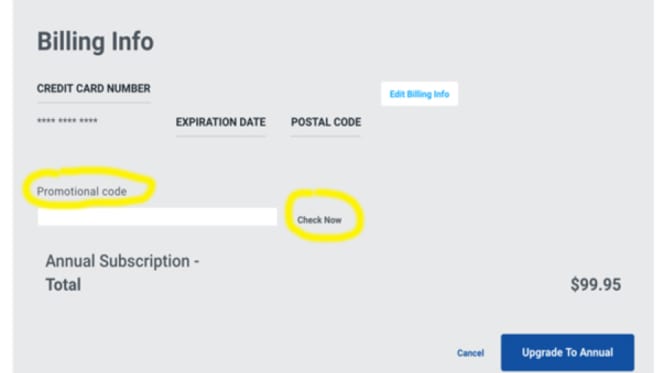 99Cyber Promotion Rules and Restrictions:
- This offer is for new annual subscriptions only
- Please provide a valid and current email address
- Please allow up to four days for delivery of your code to the email address you provided
- Please use the promo code '99Cyber' to enroll in the promotion
- Offer is valid only while supplies last