Hawkeyes land Samson Evans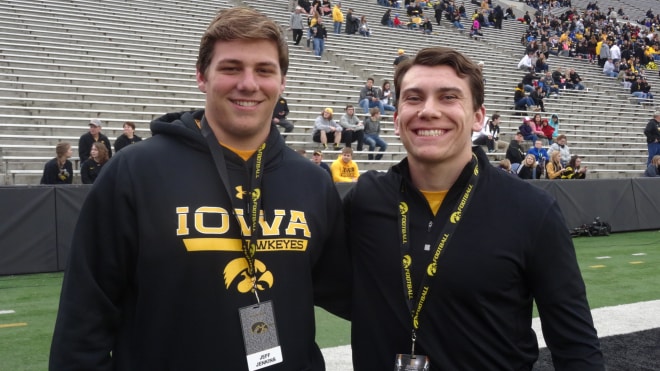 The Iowa Hawkeyes have landed Illinois Player of the Year Samson Evans. The versatile 6-foot-1, 190-pound Evans, a three-star prospect in the Class of 2018, announced his verbal commitment to the Iowa coaching staff today.
"Everything about Iowa really caught my attention during the recruiting process," Evans told HawkeyeReport.com. "Their culture and the people they recruit is definitely one of the biggest things."
An option quarterback in high school, Evans projects at wide receiver for the Hawkeyes. Last year, as a junior, he rushed for 2,211 yards and 43 touchdowns in leading Crystal Lake Prairie Ridge to a state title in Class 6A.
"They see me starting out as an outside receiver," Evans said. "They will work me in there and then potentially in the future I'll be an inside slot receiver."
Evans chose Iowa over scholarship offers from Illinois, Minnesota, Iowa State, Indiana, Syracuse, Western Michigan, and Northern Illinois, among others.
"It was something that was dwelling on me and I didn't want to drag it on any longer than I had to," said Evans. "Iowa was a perfect fit for me and I knew that there wasn't much more of a reason to wait."